"Who Else Wants a Clutter FREE Life forever,
With a Simple & Easy system & Get results
In Just 7 Days or Less Guranteed!"

Dear Friend: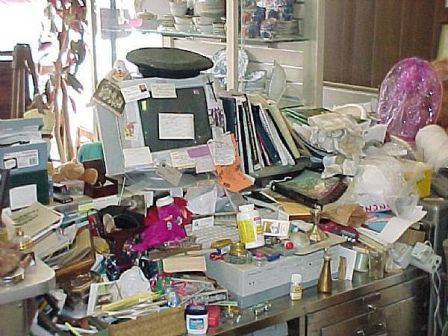 Welcome to Clear Your Clutters,
My name is Madhan and I've been working on clutter management for over few years now. During this period, I've gained a huge amount of knowledge about how to clear the clutters and organize myself.
As a clutter management enthusiast, it is my goal to ensure that all my friends too get benefited from the information i have gathered, so I'd like to share my knowledge with you, free of charge.
Feel free to browse the links on this site for more information about clear your clutter, or sign-up for my 12-part mini-course below, where you can clear your clutter in just 7 days or less.
All about your Clutter problems - how to get rid of cluttering and organize yourself forever.
How de-cluttering can create positive energy and increase your mental and financial health.
Tips on how to handle de-cluttering problems immediately just NOW and live in the moment.
Bring to your awareness, how you stock your cloths, books, kitchen items for future purpose which you may never realize that you may never use them.
Guide you on how to take decision to distinguish between what you need to retain and what need to donate or thrash.
5 Easy and Simple steps to De-cluttering your bedroom.
9 Minute Bin Magic of clearing your clutters!
Simple way to put more room (space) in your living room.
Explains you the 1 step which can change your whole life and make a real difference.

YOU WILL LOVE TO LIVE.

Much, much more!
To get this amazing one-of-a-kind mini-course on de-cluttering training, simply fill out the box below, and we'll instantly deliver your first issue in your email inbox right away!